June 2nd, 2023
From Terry
Dear Friends,
Starting this Sunday, June 4th, worship begins at 9:00 A.M. through September 10th. Please set your alarm in time to join us. When children are present, there will be a children's message, and I might even share the message with the adults when no children are in the congregation. Children are always welcome in worship!
This Sunday is Trinity Sunday, a very unique Sunday on the Christian calendar.
The word Trinity does not actually appear in scripture, but the concept of the Trinity grows out of scripture. The word Trinity was coined by the early church to describe, to the best of their ability, the indescribable God.
By Trinity we mean that God is three-in-one… there is (1) God, the Creator, (2) God, the Son, and (3) God, the Spirit. I explained this to the confirmation classes I have taught through the years as: God above us, God with us, and God within us. Three, but one.
The sermon for Sunday is titled: The Pathfinder. In a sense, it picks up where last Sunday's sermon ended. No, not with The Hokey Pokey. (We apologize that last Sunday's service was not recorded or broadcast. You'll have to wait for another time to see me do The Hokey Pokey.) The scripture reading for this Sunday is John 16:12-15.
Sunday's service includes communion served by modified intinction. Gathering at the Lord's Table is one of the important things that we do.
This will be a busy weekend at the church. Please be reminded that the amazing Thrift Sale is on Friday, 4:30 to 7:00 P.M. and on Saturday, 8:30 to Noon. If you are available to help, please join the crew that has been hard at work to make this event a success. You can drop off baked goods on Friday evening or when the doors open on Saturday morning.
Sunday, June 11th (9:00 A.M.) is Baccalaureate Sunday. We will be honoring the congregation's four graduating seniors.
Blessings, Terry
---
Sunday School News
It sure has been a great year and our children have showed that no matter your size, we all can do great things! We collected new baby items for the United Way's Baby Bundles program, Raised money for Pet Us Don't Forget Us, visited the Dartmouth YMCA twice to volunteer at Sharing the Harvest, sent notes and gift cards to our college freshman, collected shoe boxes filled with lots of supplies for children in Sierra Leone, gave a family from the Women's Shelter a Happy Christmas, Paint Night to benefit the people of Ukraine, and we decorated lots of beautiful cupcakes to sell and fund Clara's education in Tanzania for another year! We sure have been a busy bunch! Our Adopt-A-Grandparent program has been so wonderful to see! Pumpkin carving, pie making, ornament making, our Valentines Party (parent's night out), and our favorite, the Talent Show! Thank you to the grown-ups for making Sunday school a part of your children's lives! You are growing seeds that will last a lifetime!
---
Dates to Plan Ahead:
June 11th Baccalaureate Sunday Service begins at 9 AM
Although graduation will take place June 4th, DHS has changed the graduation time to 11:00 and is asking seniors to be at the high school at 9:00.
Information to our seniors will go out this week!
---
The Congregational Church of South Dartmouth, UCC
No matter who you are or where you are on your journey of faith, you are welcome here.
We are an open and affirming Congregation of the United Church of Christ.
---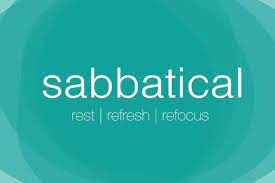 Pastor Emily is on her sabbatical and unreachable from April 23rd through August 6th
Please respect her privacy and refrain from calling, emailing, texting or any form of communication during this time. If you have a pastoral emergency of any kind please contact the office (508) 993-6676 and know that Rev. Terry Martinson will be covering for Pastor Emily during her time away.
---
We will have a YOUTH MISSION TRIP for HIGH SCHOOL YOUTH over Spring Break in April 2024!
I have taken adults for many years to Back Bay Mission, a ministry of the UCC in Biloxi, Mississippi!
NOW we will take our youth there to volunteer in the food pantry, help the homeless at the Micah Day Center, serve meals to the homeless with Loaves & Fishes AND work on a construction project rehabbing someone's home!
APRIL 14- 20 ~ High School Youth!
A $100 deposit will need to be turned in by September 10th on Rally Sunday!
Yes, that is many months away BUT we could not help but announce this exciting NEWS!
---

Beloved Community – We are moving into summer mode here at the Congregational Church of South Dartmouth
We still come together as a congregation starting at 9 AM beginning, June 4th.
If you will be here on any given Sunday in June, July or August, we hope you will sign up to read, greet one another, cut flowers from your garden or serve lemonade and cookies on the lawn.
The clip boards look a bit empty for the summer dates and we need your help!
---
Support the LGBTQ+ Community on June 3rd
The annual PRIDE festival is set for Saturday, June 3, at Buttonwood Park in New Bedford, sponsored by the South Coast LGBTQ+ Network. It's a fun day of family-friendly events with food, music, performances and lots of local vendors. Our church will be represented there, and we're hoping you'll join us to staff a table. The festival runs from 11am to 4pm; you can sign up for a 2-hour shift or longer. For more information and to volunteer, contact Elizabeth Breese, [email protected].
---
The Fellowship Ministry is sponsoring weekly pickleball!
Come all, no matter your ability or even if you just want to give it a try. We have two courts set up in the parking lot of the church. We are going to meet Tuesday evenings from 6:30 – 7: 30 and play a little recreational pickleball.
Many of us are learning and we will have some fun, get some exercise, and have some great fellowship.
No reservations needed just come and join us.
---
Fellowship Event at Buzzards Bay Brewery
The next fellowship activity is at Buzzards Bay Brewery on June 24, Saturday at 4:00, they are open until 8:00.
Meet at the location. Bring chairs, picnic basket and enjoy music, beer, and fellowship with our church community.
There will be a food truck whose specialty is Salvadorian BBQ.
---
Spring Thrift Sale!
Friday June 2nd & Saturday June 3rd
Sunday April 30th Information Meeting after worship
Please join us this Sunday, April 30th, for a quick informational chat right after Worship about the upcoming Thrift Sale.
A sign up sheet will be ready for any and all volunteers.
We will also be creating an event on Facebook and ask everyone to share it with your online friends. We will be spreading our signs around town and would love to get them in parts of town and into New Bedford, Westport as well.
Thanks for your willingness to help. Cecelia
Thrift Sale Drop Off Starts MAY 1ST
We are accepting the following:
Clothing for Adults and Kids – in good saleable condition.
Bedding/Pillows/Sleeping bags
Bath items – towels, shower curtains, etc
Fabric/ Sewing supplies/Yarn
Pocketbooks/Accessories/ Shoes – kids and adults
Baby items – clothing, toys, accessories
Books – Children and Adult
Households goods – dishes, glasses, cooking utensils, pans
Small appliances in working condition
Lamps – in working condition
Household Decor
**We are NOT accepting:
Furniture – chairs, tables, etc..If you have an item you think we should consider please contact us directly.
Tires
Heavy, bulky items
Skis
Aquariums
Televisions
Items that you question if they should be thrown away please decide that before bringing them to the church. Our ability to dispose of them is very limited and will cost us money to do so
A list of supervised Drop Off Times is listed below.
We will also collect items during our 2 set up weeks beginning on May 22 but only when someone is in the church.
Monday, May 1st 9:30-11:30
Wednesday, May 3rd 4:30 – 6:00
Sunday, May 7th 11:15 – 12:00
Tuesday, May 9th 12:30 – 3:00
Wednesday, May 10th 2:00 – 4:30
Saturday, May 13th 9:30 -11:30
Monday, May 15th 9:30 – 12:00
Thursday, May 18th 12:30 – 3:00
Please remember not to leave anything at any door at any time unless someone is there to bring it inside with you.
---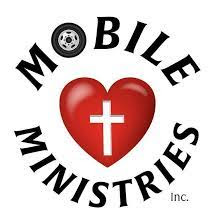 Mobile Ministries is in need of some groceries to be handed out on Wednesdays at the truck.
There will be a box outside Rev. Emily's office labeled "Mobile Ministries" so as to not confuse this food with food for our own food pantry.
Tuna
Brown rice
Canned black beans
Pasta
Pasta sauce
Canned fruit
Many thanks in advance for your generosity as we seek to live out the Gospel of Love.
~ Rev. Emily
---
Food Pantry Saturday May 20th
The CCSD will continue to provide a drive-through/pick up food pantry on the third Saturday of every month from 12 to 2 PM.
As we conclude our first year of running the food pantry, we have learned a lot. We find that we are consistently helping to supplement 20 to 30 area families per month who are dealing with food insecurities. They have now come to depend on our food pantry. Thank you to all who have generously supported our endeavors both financially and also as shoppers.
In our second year we will likely make a few changes to the food items we offer based upon our observations from this past year. Since many of our families appear to be elderly, we will try some healthier options including low sodium products. We'll also delete unpopular items and begin a trial this month of some alternate items we think might be more popular. More on that to come next month.
The Congregational Church of South Dartmouth's food pantry has begun to thrive and we are feeding more families. This is great news! In order to continue this service to our community, we will need to keep up our stock of food items. We are seeking donations from the congregation to help with this goal. Here are the ways you can help:
Donate money to the food bank: One of our Outreach members will use these funds to restock any necessary items. Just be sure to note that it is for the Food Pantry when you do.
Donate food items from the list of non-perishables we offer: The complete list is printed on the backside of this sheet. You can drop them off at the church on Sunday or during office hours at the church.
Subscribe to an item: This is a commitment to any one particular item in which you would be responsible to keep the stock at 40. Whenever the item dips below that number, you would be notified as to how many you would need to provide that month to bring it back to 40. A sign-up sheet is posted in the Social Hall for anyone who is interested in subscribing to an item. A complete list of the foods up for subscription is also listed. You can choose how many months you would like to subscribe to any item.
Once again we would like to thank all those who continue to shop for and help us stock the CONGO food pantry! This past month we added a few new items which helped to feed thirty-one families dealing with food insecurity – our highest total ever!
The following five items have been subscribed by CONGO families. This means that they have agreed to be responsible for keeping each of these items fully stocked every month – peanut butter, grape jelly, Cheerios, instant mashed potatoes and beef ravioli.
Listed below in order of preference are our most popular items – which are thus the hardest to keep in stock:
Spaghetti sauce (24 oz jar)
Granola bars (6 or 8 pack box)
Applesauce cups (six packs)
Chicken noodle soup 10 – 16 oz
Saltines – large box with 4 stacks
Canned fruit cocktail- 15 oz
We also have need for the following slightly less popular items:
Finally, if you are unable to shop and still wish to support the food pantry via monetary contributions, we have a few congregants who are willing to shop at the last minute to finish stocking any items which might remain inadequately stocked.
Sign-up sheets for volunteers are in Schoening Hall or feel free to email Linda Mackler([email protected]). Questions regarding Donations can be sent to: Mike Gouveia [email protected] or Linda Gouveia [email protected].
This Congregation has always worked well as a team to serve the community. Let's keep up the good work and continue to bless those in need!
---
Potluck Dinner Cookout June 7th
June 7th we will have a cookout (potluck) from 6-7 pm outside at church. The Church will provide the main course along with iced tea and lemonade. Please bring any side or dessert you would like to contribute.
On the first Wednesday of each month, we will gather and simply eat together! You are welcome to bring something homemade, something store bought or come with empty handed! We hope to have you join us!
---
Adult Mission Trip 2023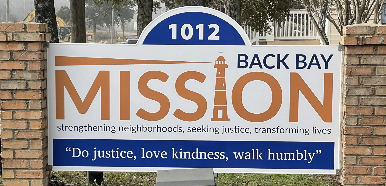 Adult Mission Trip to Back Bay Mission in Biloxi, Mississippi – September 10-16, 2023
Deadline April 20th if you are interested in going on our Adult Mission Trip next September, please contact Rev. Emily at [email protected].
Here is a link to Back Bay Mission website to learn more about what we will be doing while there! https://thebackbaymission.org/
---
Children's Circle Nursery School
Children's Circle Nursery School has a Facebook Page! Follow the link below. Like and follow our page for updates about our classroom and our upcoming registration details for the 2023-2024 school year!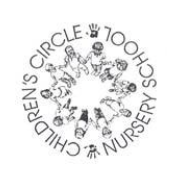 Half Days and Full Days offered!
Contact Samantha Barrett at [email protected] or call (508) 993-6531 for more information on how to get registered!
---
Seeking a Crib Room Provider
We will offer the crib room this year! Please share this info with anyone who is wonderful with children and meets the criteria!
Seeking a Crib Room Childcare Provider
The Congregational Church of South Dartmouth is looking for an experienced childcare provider for Sunday mornings. Are you a responsible 21 years old or over individual with plenty of interest in caring for children? 1.5 hours of childcare at $30/hour each week. Applicants will be CORI checked and must be vaccinated/boostered. Fun opportunity. References required. Feel free to pass this along to anyone you know who is wonderful with children. Grandparents, college students and local babysitters encouraged to apply. Contact Beth Neto at [email protected]cloud.com
---
Fellowship Craft Group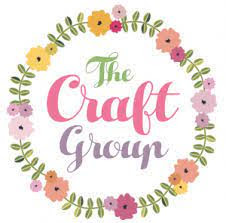 Anyone interested in any type of crafting/handiwork please join us on Thursday's from 12-3 pm in the church lower social hall. For information, please call or email Beth Sjogren Miller at 413-695-1138 or [email protected].
Come join us in making quilts for the women's shelter. No quilt making experience necessary we will teach you.
---
Join Us for in Person Worship
Even though worship will now be in person, we will still be live-streaming our services.
Clink Link Below to View the Service Sunday
Please note that if you are not watching it live at the time of the service you will need to click on the tab LIVE that is on the page.
---
Grief Group
Meeting June 28th at 6pm
Last year we started a Grief Group at the Congo Church. We meet the last Wednesday of the month in the church library. If you have had a death and would like to join us, please contact me at [email protected] to talk about joining the group.
We will break for the summer and then set up a Fall Schedule.
Rev. Emily
---
Donate Old Eyeglasses
Any unused prescription eyewear or reading glasses taking up space in your home because you don't know where to donate them? Outreach ministry is collecting gently used prescription\reading glasses for donations in underserved areas.Donation boxes in the lower social hall and will remain there until September 12, 2022.Please donate in old glass case if possible or wrap and provided paper towel and place in plastic bag. Thank you! 

---
Dr. Fogg is Collecting Men's and Women's Shoes for the Foot Clinic There is also a need for backpacks, sweatshirts, coats, sweaters (new or gently used). Please drop off in the labeled bin on the handicap accessible ramp at the church.
Many thanks!
---
The Office is open
8-1 Monday through Friday